YOUR MIAMI ROOFING CONTRACTOR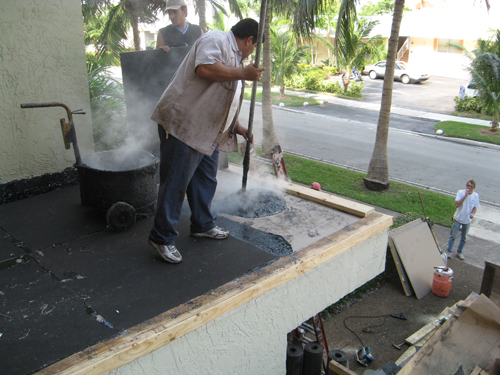 Reroofing your Miami home? It all starts with finding the right roofing contractor to work with, so you get exceptional results.
The obvious answer is Affordable Contractors, Inc. We go above and beyond to provide the best work and materials for your roofing project.
The time is now for you to seriously consider getting a roofing material that will provide optimum insulation for your home. When it comes to getting the most effective insulation for your home, slate roof shingles are, perhaps, the superior choice.
Stop heavy use of the air conditioner in the summer - even in Miami - with slate roof shingles and lower the cost of your electricity. Durability is a top concern when a homeowner buys a roofing material, and we'll help you make the right decision.
Services We Offer Our Customers
Since 1979, Affordable Contractors, Inc. has been taking care of local Miami customers, including home and business owners. Select from services that we offer, such as:
Residential Roofing
Industrial Roofing
Roof Repairs
Roof Maintenance
Green Roofing
Roof Coatings
Whether you need one or multiple services, we're the team to trust for high-quality work and materials. Your roof has a vital job to do.
As the first line of defense against the elements, it needs to be in tiptop condition. Otherwise, your roofing system won't be able to withstand the exterior conditions.
We create and maintain roofing systems that withstand the tests of time. Don't ever take chances when it comes to the service that's invested into your roof of the quality of the overall project.
Finding the Right Experts for Residential Roofing
There's no place like home, and that's more than just a saying. It's an exact sentiment and one that is especially true in a paradise that's as beautiful as South Florida.
However, living in a tropical climate comes with unique challenges, things that are specific to this region. For the rooftop on your home it means concern for:
Hurricanes
Tropical Depressions
Severe Heat Index
Falling Tree Limbs & Coconuts
Year-Round Warmth
It means you need a team that's familiar with the climate and how roofing systems respond. With over four decades of experience, we've been through storms like Hurricane Irene and Hurricane Wilma.
We know the devastation that even less drastic storms can cause to buildings and rooftops. We stay ahead of the learning curve when it comes to advancements in technology for improving roofing systems.
It only makes sense that locals continue to choose our team, time, and time again. Call us today to get the service that you need from a skilled and concerned Miami roofing contractor.