MIAMI COMMERCIAL ROOFING CONTRACTOR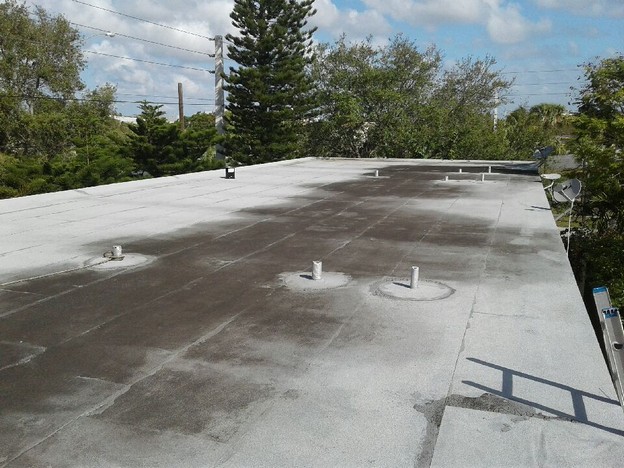 Affordable Contractors, Inc has become the market leader in the installation of Miami commercial roofing systems. We realize it is important for you to keep your daily operations running smoothly.
So, it is our goal here at Affordable Contractors, Inc to minimize the disruptions and handle things promptly and professionally. In the past 40-plus years that we have been in business, we have mastered the art of both residential and commercial roofing contractor service.
Understanding the complexity of re-roofing and repairs, we offer constant support, quality service, and adhere to strict time schedules while completing your project. We install time-tested, superior quality, and guaranteed and warranted roofing systems. Not to mention, we are the preferred Miami roofing contractor for a lengthy list of business owners, property management companies, and apartment building owners throughout the area.
Commercial Roofing Professionals
At Affordable Contractors, Inc, we specialize in offering our clients the very best in Miami commercial roofing options and quality workmanship. Having been in the local business since 1979 means, we have more than enough time to get more than familiar with the needs of local business owners.
We're beyond confident that we can meet and exceed all your roofing needs. Our focus is to go above and beyond for whatever service it is you need from us.
Roofing is an essential aspect of your structure here in South Florida, partly because we are in hurricane territory.
But it is also because the temperatures can be so extreme here you need to be sure that your roof is truly built to last. There's no better team around to take care of this task for you than our crew, so call us for roof maintenance, repairs, or related services.
Miami Commercial Roofing
We also pride ourselves in developing a long-term working relationship with our commercial clients. We've become a local favorite for many reasons, including:
We listen to your needs
Ensure those needs are met
Suggest a proper course of action
Make certain you get the appropriate commercial roofing
Use the finest materials
Stay within your budget and deadline
With over four-plus decades of experience in the industry, we've also managed to find what works best. So, some of what we offer is the classic, tried, and true approach while we still manage to incorporate the most innovative techniques.
We look forward to taking care of your Miami commercial roofing service needs. Contact us now and make sure you're getting the best service possible from a Miami commercial roofing contractor.