MIAMI RESIDENTIAL ROOFING CONTRACTOR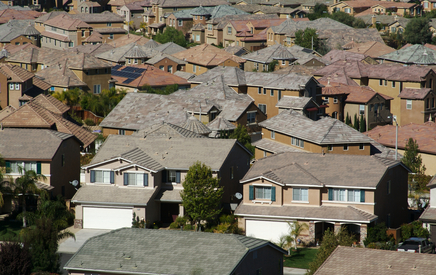 At Affordable Contractors, we take pride in the reputation we have earned as the #1 Miami Residential Roofing Company. Since we started as a local roofing contractor resource in 1979, we have been making our customers smile.
As we have grown over the past 40 years, we have maintained our commitment to our clients to provide quality roofing systems and unmatched customer service at reasonable prices. We are proud of being known as one of the most respected Roofing Contractors in Miami.
The skill and work ethic of our factory authorized installers shows in each house we re-roof. In fact, we don't want to meet your expectations; we want to exceed them. We have built our loyal customer base by offering dependability, premium materials, and the best craftsmanship in the roofing industry.
We will analyze your roofing needs using an objective viewpoint. Our team of professionals will help you understand the different roofing options available and will gladly work with you to exceed your expectations, match your budget, and meet your deadlines.
Topnotch Roofers at Your Service
When you trust Affordable Contractors to take care of your roofing needs, you have chosen the best way to protect your home, family, and memories. We will not outsource your roof and cut corners by using the cheapest materials or labor.
We take 100% accountability for your residential or commercial roofing project in Miami, and our factory-trained applicators will install your roof using the best possible products. Local homeowners trust us because we're known for:
High-Quality Results
Strong Work Ethics and Standards
Over Four Decades of Experience
Customer Satisfaction
Wide Variety of Roofing Services
There's no margin for error or room for cutting corners when it comes to your roof work, so call us today for service.
Why Choose Our Team
We understand that you have many options available when it comes to the contractor you pick. However, not many companies take the hands-on approach that ours does.
President and Owner, Joseph A. Litowich can often be found on-site, working with the crew, and leading the site management team. We take great pride in all that we do, and that shows in the work we do and the reviews we receive.
No matter how high-quality the materials are, the end result can only turn out as well as the craftsmanship, and vice versa. We're here to provide you with both, as well as superior customer service and affordable pricing.
What are you waiting for? Give our Miami roofing contractor team a call right now and be on the way to exceptional service.
Latest Residential Roofing Projects
We removed a failed roofing system and installed this new beautiful roofing system. The homeowner chose Owens Corning Duration Shingles in Quarry Grey with a ridge vent. This roof has an 130mph wind warranty from the manufacturer. The flat roof is a Polyglass 4-ply flat roof […]
Complete new Terra Cotta color shingle roof using Owens Corning Duration 130mph Shingles. Affordable Contractors is an Owens Corning Preferred Contractor enables us to install factory warrantied roofs. Budget: $8000 If you are looking for Residential Roofing Replacement in Miami, FL, please call us today at 305-652-0300 or […]