YOUR FORT LAUDERDALE ROOFING CONTRACTOR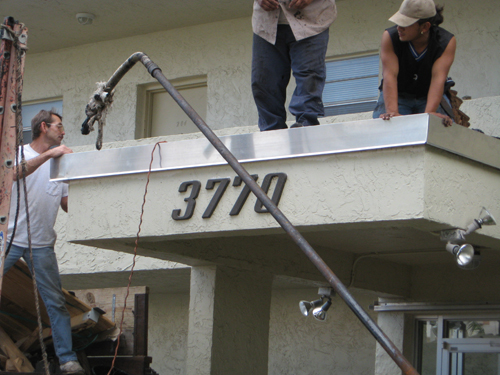 When you require a Fort Lauderdale roofing contractor, you must make the right choice. There are a lot of options available for a roofing company, but only one local established one with unsurpassed workmanship - Affordable Contractors, Inc.
With over 40 years of dedicated experience and hands-on service, we're still in the business of going the extra mile for our customers.
Imagine what a difference our team of experts can provide for your residential, commercial, or industrial roofing, just by being the best at what we do. Fort Lauderdale property owners know they can trust us to give them a roofing system that will survive the tests of time, along with superior customer service.
IB Roof Systems
IB Roof Systems are the perfect resolution for Fort Lauderdale area commercial and industrial roofing systems, as well as residential homes too. At Affordable Contractors, Inc., we want to be able to provide all the services that our clients are seeking.
This style of roofing system is a single-ply polyester-reinforced CPA/PVC membrane, and there are many reasons property owners choose this style. Some of those best reasons include:
Sturdy and Durable
Chemical Resistant
Leak Resistant
Long-Lasting
Minimal Maintenance Costs
Energy-Efficient
UV Resistant
Perfect for Flat Roofing
IB PVC roofing was developed in 1979, the same year our company was founded. This roofing system, like our company, has not changed since its beginning - you don't mess with perfection. However, it means for the four-plus decades we've been around, we've also been working in a hands-on capacity with IB Roof Systems. No one knows this type of roofing like we do.
Your Commercial Roofing Experts
Affordable Contractors Inc. has become a market leader in the installation of commercial roofing systems in the area. We realize that your business must keep its operations flowing smoothly during the re-roofing process, and our goal is to minimize disruptions.
We've learned and mastered the art of commercial roofing installations. Understanding the complexity of re-roofing and repairs, we offer constant support, quality service, and adhere to strict time schedules.
We install time-tested, high-quality, and guaranteed roofing systems. Plus, we take the time that's necessary to discuss your options with you, so you make a choice you feel good about.
Commercial or otherwise, choose from the services that we offer, such as:
Roof Repairs
Roof Maintenance
Green Roofing
Roof Coatings
Residential Roofing
Commercial Roofing
Industrial Roofing
Flat Roof Systems
Sloped Roof Systems
If you're searching for a hard-working Fort Lauderdale roofing contractor, call us now. We stand behind the work that we do and deliver superior results.