Why It's Important To Hire A Miami Roof Repair Professional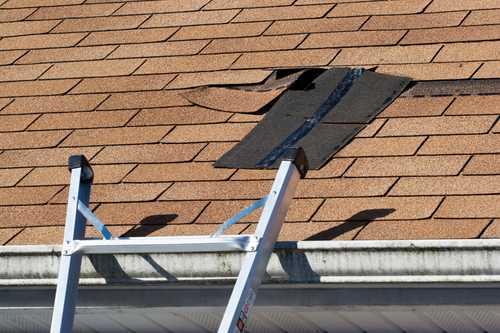 Professional roofing contractors in Miami perform roof repairs, installations, and many other kinds of roofing services. High-quality roofing contractors are educated and extensively trained in the industry, as well as certified and licensed by the state. Seeking the assistance of a roof repair professional is preferred when it comes to your home or business, but unfortunately, the DIY movement has many homeowners considering what they can accomplish on their own. This can be a great way to save money on many things, however, climbing on top of your home to perform roof repairs is a dangerous job best left to those with proper training. Read on to learn more about why it's vital to hire a professional for your Miami roofing repairs.
Trained & Experienced
Roof repairs are done best by professionals because their eyes are trained to look for problems. As soon as they ascend to your roof, they know what to look for. On your own, you may spend your whole weekend looking for the problem and not even see the slightest hint that there is one. Miami roofing professional roofers are able to quickly assess the outside of your roof and roofing deck from your attic and tell you exactly what's wrong and how it can be fixed. This is valuable as it ensures you don't miss any problems or pay for repairs that aren't needed.
Pro Inspectors
A big issue with roof damage is things like hail or other severe weather can cause small damages that can go unseen for a long time, then resurface as a major leak down the road. Roof repair experts can not only fix that for you but perform a thorough inspection before any issues actually grow into noticeable problems. The value of a certified roofer is immeasurable for this reason. The intense training they undergo is well worth the price for their services as they can provide you with peace of mind and save you money. While repairing evident issues is important, maintenance is equally so. Having your roof inspected after a hail storm or replacing minor blowoffs or other small aesthetic problems will extend its lifespan. The more you can get out of your home's biggest asset, the better.
Save Time & Money
The biggest advantage of hiring a roofing professional to handle roof repairs is the time- and money-saving aspects. If you are like many Miami homeowners, you probably work full time. Sacrificing your precious time off to figure out what's wrong with your roof and how to solve the problem simply isn't an attractive proposition. It would be better to allocate those hard-earned dollars to get your roof repaired the right way and relax a little.
No one likes to pay for repairs of any kind, however, roof problems, if left unchecked, can cause further and more costly property damage. Leaving a roof leak alone will inevitably cause major leaking that will destroy parts of your home with water damage, mold, termites, and many more deteriorating elements. This could cost you thousands down the line, which is exactly what you don't want. The best thing to do is take good care of your roof by hiring a certified roof repair specialist.