YOUR EXPERT POMPANO BEACH ROOFING CONTRACTOR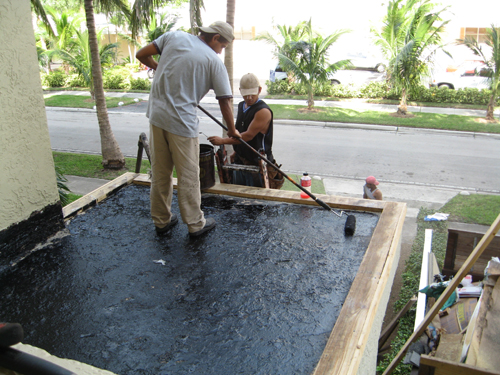 Affordable Contractors Inc. has grown to become one of the most well-respected roofing contractors in Pompano Beach. Our goal is to make your roofing process as smooth as possible.
The skill and work ethic of our factory authorized installers shows through in each house we re-roof. Our reputation as quality Pompano Beach residential roofing contractors ensures that we will meet or exceed your expectations.
Our customer base has been built by offering dependability, quality materials, and professional workmanship and all at affordable prices. When you choose Affordable Contractors Inc. to re-roof your house, you have chosen the best way to protect and add value to your investment. Your roof is guaranteed to last for years to come.
We will provide a high level of expertise and an objective viewpoint when analyzing your home's roof. Whether it is new construction or re-roofing, our professional roofing team will help you select and install the perfect roof for your needs, conditions, and budget.
Professional Roof Maintenance Team
Scheduling regular roof maintenance for your Pompano Beach home is a vital element that helps you keep the roof in tiptop shape. Some of the more common issues we discover during regular routine maintenance are:
Loss of Shingles
Loss of Granules
Tree Branch Damage
Holes and/or Leaks
Gutter Issues
As unpleasant as it is to discover you have an existing condition with your rooftop, imagine the alternative - not finding a current problem. Without regular maintenance, you could have any one or several of these problems and not know it.
That enables the damage to get much worse. We'll provide you with service you need to keep your roof in good condition, so it can then provide you with years of peak performance.
How to Select Your Ideal Roofing Contractor?
How do you choose one roofing company over another? As the customer, it's overwhelming to see so many companies to choose from and no easy way to distinguish which is the right one for you.
Even though we know we're the best-qualified team for your job, we want you to be able to come to that same conclusion. Some of the attributes to look for when choosing your roofer should be:
Established History
Local Company
Positive Reviews
High Work Standards
Variety of Professional Services
We check all those boxes and then some. We've proven our worth and earned the respect of local home and business owners.
It's how we're able to retain a high rate of repeat and referral business. Get in touch today with our Pompano Beach roofing contractor team and be on your way to exceptional service.