DAVIE ROOFING CONTRACTOR EXPERTS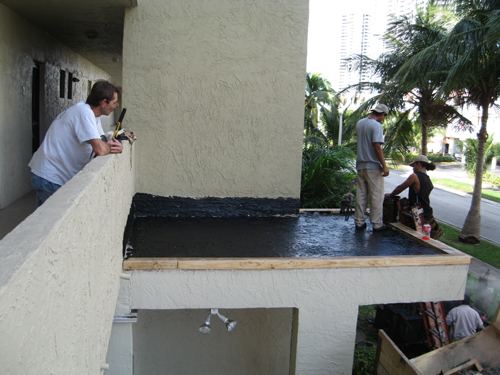 Signing the contract for building a home or renovation could be a little difficult. Finding the best contractor for all tasks such as electrical work, plumber, and roofing contractor in Davie isn't easy.
If you're looking for a roofing company, then you should know that contractors must be skilled and experienced. The roof is a vital part of the house, and if you're getting it constructed, the workmanship must be topnotch.
The value of thorough research to find the right roofer for your Davie home can't be emphasized enough. You can start by asking people you know and trust about the contractor that they used.
Try to collect all the detailed information about the contractor you're considering.
You can get most of this information online, through reviews, but also by contacting previous references. It's about finding a professional who has earned an impeccable reputation for their work quality.
A list of previous customers can be easily provided by the company you are going to hire. Once you get the list, immediately call these references, and ask about the services offered by the company for roofing. Avoid hiring a roofer based on a low estimate, because you'll end up with shoddy materials and labor.
Homeowners Feel Confident About Our Work Quality
When you begin asking property owners around the Davie area about who they used for quality roofing service, you're going to hear the Affordable Contractors, Inc. name frequently. We've been in the business for over 40 years now, and we're committed to customer satisfaction.
You can call on us when you need services like roof maintenance, roof repairs, or roof coatings.
No matter who you choose, don't compromise when it comes to the credentials and qualifications. During the roofing company selection process, look for:
Licensing and Certifications
Current Insurance Coverage
Established Work History
Local Contractor
Good Reviews and Standing with BBB
Anything above that is a plus too. However, this list compiles the bare minimum of what your prospective industry expert must have.
We're Ready to Work For You!
You must never settle for less than the best when it comes to the professional you hire to take care of your roofing. Whether it's residential, commercial, or industrial - the rooftop is the most critical component.
Compromising quality or cutting corners to save money isn't going to pay off in the long run. It will lead to the added expense of emergency repairs, replacement, and resulting structural and property damage.
The sooner you give us a call, the sooner we can take care of your roofing to-do list. Contact Affordable Contractors, Inc. when you need an expert Davie roofing contractor.