Metal Roofing Installation in Miami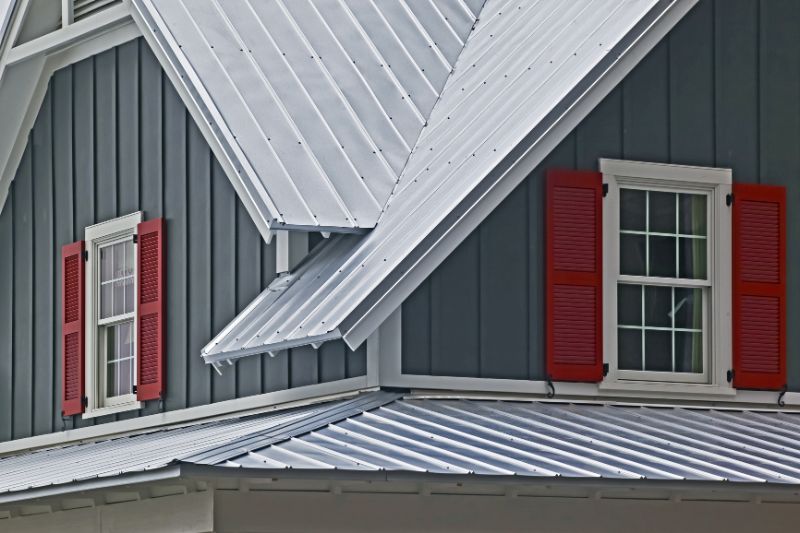 Affordable Contractors, Inc. is the only name that you need to know, in order to get the best in quality service work. This includes getting valuable information for your roofing material options, such as metal roofing. Each type of rooftop material has its pros and cons.
Part of our job and duty is to make sure that you comprehend both, in order to ensure that you make a choice you can feel good about, for years to come. Before investing the time and money into having your roof installed or replaced, you should be educated some by an industry expert. This is the perfect way to ensure that you make good choices for your roofing.
We take this line of work seriously, which is how our name has become synonymous with service excellence. Don't settle for less than the best, when it comes to something as important as your roof.
The Best in Expert Metal Roofing
If you are not already aware of the benefits of opting for metal for your rooftop choice, here is some of what you should know:
Metal roofing is known for having a sufficient lifespan. With proper care, you can expect to get 50 years from your metal roof, although it has been as high as 70. So while the upfront investment would be more than asphalt, you get at least double the life expectancy.
This type of roofing material is perfect for anyone concerned with issues like fire resistance, which everyone should be. Metal is a good choice for reflecting radiant heat, as well. This means you can save considerably on your monthly energy bills.
Metal Roofing Professionals Providing Superior Service
Let Affordable Contractors, Inc. address your need for any type of roofing service, including learning more about your options. Metal roofing is a great choice, as long as you know the price is higher and that sounds can be magnified. Call our pros today to set up a time to begin working on your roofing needs.
If you are looking for a Roofing Contractor then please call 305-652-0300 or complete our online request form.