HIGH-QUALITY PEMBROKE PINES ROOFING CONTRACTOR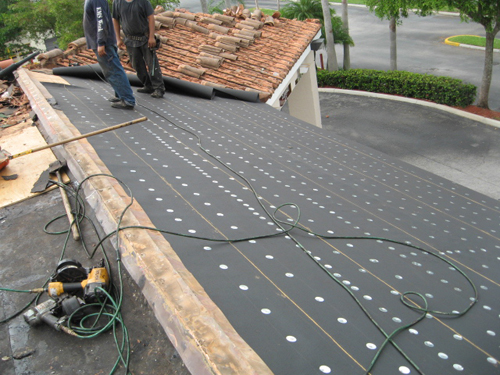 Homes in Pembroke Pines that need a new roof require the assistance of a trained professional roofing contractor. Affordable Contractors, Inc. has been in the area for decades serving the people that live there.
Our experts have installed hundreds of roofs all over the Pembroke Pines area and have provided homeowners with roofs that will last for years, and that will look great. You may have been thinking of having a new roof installed, or maybe you're worried that you need repairs.
Whatever the case may be, you should give the experts at Affordable Contractors a call.
If your roof is starting to look worn or if it has areas that you can see missing granules, then you should give our experts a call.
We'll let you know if you need residential roofing service - repairs, replacement, or something else entirely. With our 40-plus years of service and experience, you can feel confident that you'll be getting quality home roofing solutions.
Our expert roofing contractors have been in the industry for decades and are ready to help you!
What We Have to Offer
Our customers in Pembroke Pines know we take this line of work seriously. We've been proving to them for years that our work is second to none, including our quality of customer service.
In addition to superior quality work, it's also about the fact that we offer a variety of essential services. You can contact us to arrange for any of the following services:
Roof Repairs
Green Roofing
Roof Coatings
Industrial Roofing
Commercial Roofing
Residential Roofing
No matter which of our services that you need, you can feel confident that the outcome will be exceptional.
Common Types of Roof Repairs
The most common service call request we get is for roof repairs. Over time, your roof is subjected to a great deal of wear and tear and exposure to the elements.
So, it only makes sense that you'll need a professional to rely on for high-quality repairs. Some of the most common issues that arise are things like:
Holes, Leaks, and Moisture Intrusion
Mold and Rot
Missing Granules or Missing Shingles
Poor Installation or Shoddy Repairs
Shrinkage, Cracking, Blistering
However, the type of repairs you need isn't what matters. Who you bring in to address these repairs is what makes all the difference.
We're the team of experts who can promptly and professionally execute your repair needs, returning your roof to a superior condition. This will enable you to get the peak performance and optimal longevity you deserve.
Call us now and schedule the service that you need from a Pembroke Pines roofing contractor.