FLAT ROOF SYSTEM - MIAMI ROOFING CONTRACTOR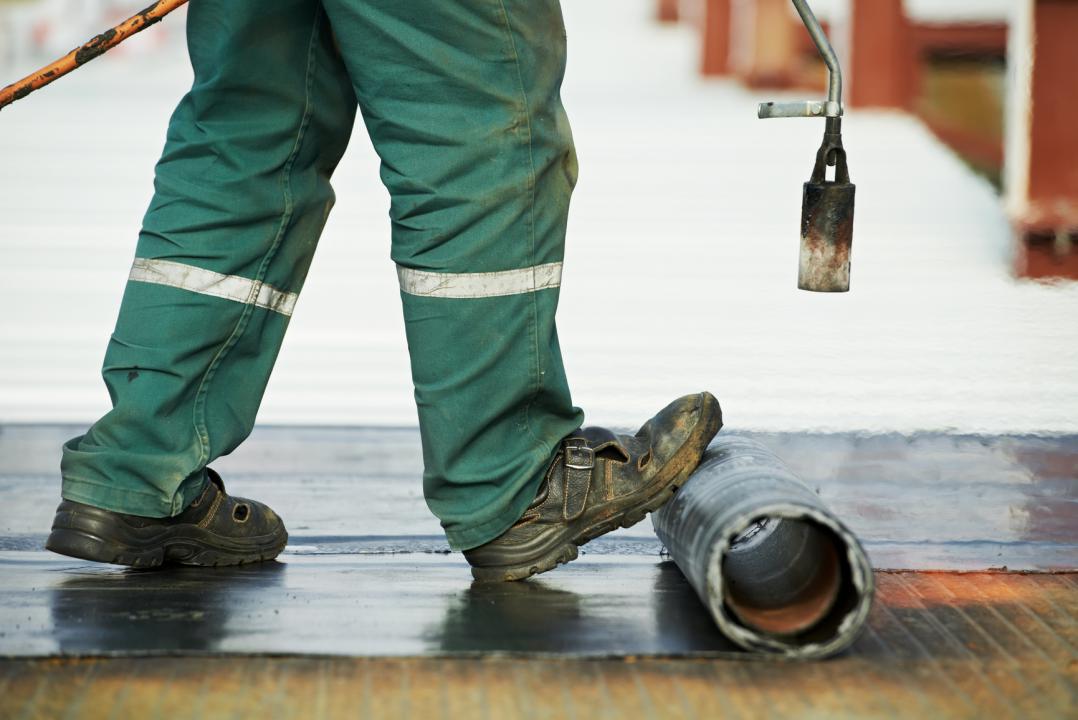 When choosing Miami roofing contractor services, you have different options, such as the flat roof system. But even among this style, there are three different roof styles: Built-Up Roofing (BUR), Modified Bitumen and Single-Ply.
At Affordable Contractors, Inc., we want you to have a basic comprehension of each type before having yours installed. The first is the built-up roofing or (BUR), a time tested and sturdy choice that is applied using hot asphalt.
Layers of reinforced fiberglass are embedded into place using a kettle and hot asphalt. These fiberglass layers are applied in a staggered method, one built on top of the next, hence the name built-up roof.
A fiberglass mat that contains reflective mineral surfaced granules is then applied as the top sheet. This is what protects the roofing system from the elements, as any reputable roofing contractor will tell you.
The redundant layers are what give this roofing system exceptional resistance to water and weather. Non-prorated labor and material warranties are available for a span of up to 20 years.
Flat Roof System Experts
The next type of Miami flat roof system is the modified bitumen. This is considered a premium alternative to BUR and is applied using hot asphalt or an open flame torch.
The method used depends on the designated use for the building and the system desired. Premium, heavy-duty modified bitumen- reinforced polyester or fiberglass roofing piles are mopped into place.
From there, the system is built up by staggering additional piles. Adding to the integrity of the waterproofing, a reflective mineral surfaced modified bitumen cap sheet is applied.
This system is known for its excellent elongation characteristics and resistance to tears. Non-prorated labor and material warranties are also available for this for up to two decades.
As local roofing contractor experts, we're proud to offer flat roofing and sloped roof systems.
Miami Flat Roof System
The final option for flat roofing is single ply. Its lightweight and bright white makes it ideal for energy sustainability.
Energy Star and Leed compliant, this roofing is specified by architects, engineers, and building owners at an increasing rate. The material is made from either Polyvinyl Chloride (PVC) or Thermoplastic Olefin (TPO), the latter being the fastest-growing segment of the flat roofing market.
Generally applied over an insulated cover board, single ply can be installed using screws and plates, bonding adhesive or asphalt, and a self-adhering version is also an option. The laps are hot welded together, which creates a seam-free, monolithic roof.
Non-prorated labor and material warranties are available for a span of up to 20 years. For any of these flat roof systems, call on the Affordable Contractors, Inc. as your choice to the best Miami roofing contractor.