MIAMI ROOF REPAIRS CONTRACTOR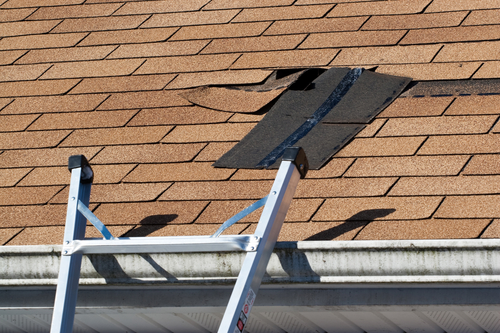 Finding the right expert to take care of your Miami roof repairs is one of the most important tasks to cross off your to-do list. While we realize no home or business owner wants to deal with roofing repairs, it doesn't have to be as big a hassle as you are probably thinking.
Of course, that depends on who you choose to work with to take care of these repairs.
As the premier roofing company in Miami, Affordable Contractors is your best choice for fast and efficient roof repairs and restoration. For over 40 years, we have been providing our clients with expert roof repair services and unmatched response time.
Our trained roofing technicians can accurately identify the source of your leak and explain in understandable terms the best course of action for a long-lasting roof repair. We'll supply you with a detailed roofing report so you can make an informed decision, and we will always provide you with upfront pricing so you will never experience any unwelcome surprises.
WHY REPLACE WHEN YOU CAN REPAIR?
We're experts in repairing and restoring roofing systems and are willing to stand behind our work in writing. All our roofing repairs are 100% guaranteed.
We don't just look to replace roofs - we seek to restore and prolong their useful life at a fraction of the cost of new roofing. We understand that leaking roofs can cause severe damage and problems, including mold, wood rot, and the need for drywall repairs.
Affordable Contractors is the right team for the job because:
We're fully licensed and insured
Major manufacturers approve us for warranty repairs
40-plus years of industry experience
Opt for repairs over replacement when feasible
Expert advice you can trust
The choice that you make about the roofing contractor that you hire is just as important as the type of roofing system you decide to put in place.
THIS TRUTH MAY SHOCK YOU!
The majority of roofs in Miami are being replaced years early due to roofing companies looking to sell re-roofs and not repairs. Our expertise is in roofing repair and restorations, and we'll always present all the options to our clients.
Just because your roof is leaking or looks old and worn, doesn't mean it can't be repaired, and last for many more years to come. Let our trusted team of Miami roof professionals solve your roofing issues and prolong your roofs service life.
Contact us today for a no-obligation consultation and see for yourself why we are the top choice for Miami roofing repairs. We promise you'll be glad you did, especially when you see the finished project.