Golden Beach Roofing Contractors Providing Exceptional Services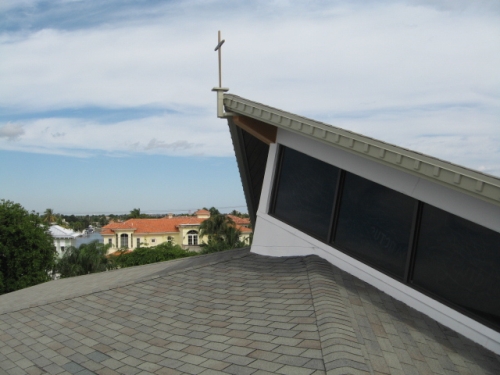 Affordable Contractors, Inc. has provided high quality commercial and residential roofing services to the Golden Beach community. Our professionals can assist you with any and all of your roofing needs. Our Golden Beach roofing contractors work their hardest to add value to our customers' properties during all of our efforts. By doing so during your next project, we can guarantee your complete satisfaction with the results.
Call Affordable Contractors, Inc. today if you need to hire a professionally licensed roofing contractor in Golden Beach. Our polite and knowledgeable staff can answer any questions that you may have about your property or our expertly performed roofing services. We would be very excited to schedule your appointment today.
Roof Repairs in Golden Beach
Because your roof is the first line of defense that your home or business has against water infiltration and the elements, it is important to keep it in the best possible condition. When your roof is damaged, the water tight barrier is compromised. Once water starts leaking through your roof, the damage can exacerbate quickly.
Our Golden Beach roofing contractors can help you with all your roof repair needs. We have experience working with all conventional commercial and residential roofing materials. As such, we can repair any minor or major damage to your roof. After our roof repair services, your roof is guaranteed to provide your home or business with the protection that it deserves.
Roof Inspections in Golden Beach
In order to reduce repair costs and to extend the service life of your roofing system, it is recommended that you monitor roof degradation through routine professionally performed roof inspections. During a roof inspection, our Golden Beach roofing contractors can identify and repair any problem that is present on your roof. Our team performs roof inspections for homeowners, realtors, and insurance companies.
Roof Replacements in Golden Beach
In the end, it is inevitable that your roof will need to replaced at some point in time. At Affordable Contractors, Inc., our Golden Beach roofing contractors are here to help you through every stage of this large-scale project.
When we install a new roof, our team seeks to achieve all of our customer's aesthetic goals. Because we work with all types of roofing materials, there is no limit to the variety of styles that are available to you. In addition, we will install your new roof in the most precise fashion in order to ensure maximum longevity. Your new roof will look great and protect your property well into the future.