Highly Experienced Miami Gardens Roofing Contractors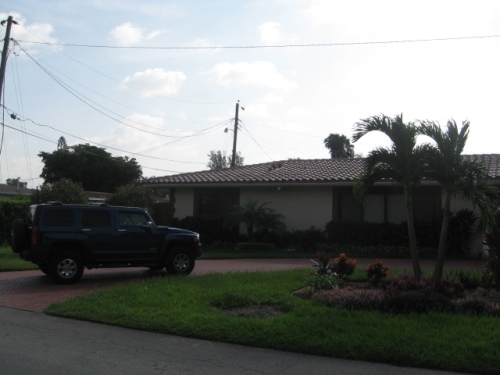 The roof of your Miami Gardens property is extremely important. At your residence, it provides your family with the comfort and security that you expect within your home. At you commercial property, your roof protects the time, money, and effort that you have placed in your business. At Affordable Contractors, Inc., our Miami Gardens roofing contractors can help you with all your installation and repair needs.
Call Affordable Contractors, Inc. today if you need to hire a professionally licensed roofing contractor in Miami Gardens. Our courteous staff is always here to assist you in any way that we can. Our roofing experts would be glad to answer any questions that you may have about your roofing system or our exceptional services. We can schedule your appointment today.
Roof Replacements in Miami Gardens
At some point in time, it is inevitable that you will need to replace your roof. At Affordable Contractors, Inc., our Miami Gardens professionals can help you withe every aspect of this project. We work with all conventional types of roofing materials including flat roofing, shingles, metal roofing, and roofing tiles. With our help, you can install a new roof that will make your property look its absolute best. Your new roof is guaranteed to provide your home or business with the protection it deserves well into the future.
Roof Repairs in Miami Gardens
In addition to roof replacement services, our Miami Gardens contractors are also highly skilled at all types of roof repairs. We conduct both traditional roof repairs and roof coating services. If you notice that your roof is damaged, you should contact our team immediately. We will personally inspect your roof in order to provide you with the advice that you need in order to make the best roof repairs possible. In the end, your roof will once again function in the best fashion possible.
You are guaranteed to be completely satisfied with our roof inspection services because they save you money in the short and long term. By repairing roof damage when it is slight, you reduce the overall costs of roof repairs. By properly maintaining your roof, you postpone the need for expensive replacement.