Your Miami Shores Roofing Contractor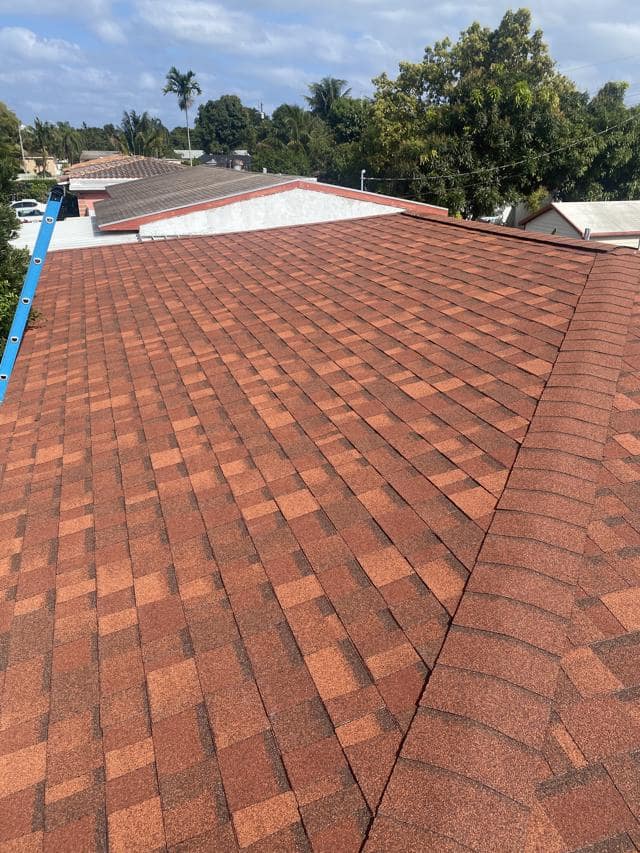 If you are surveying various roofing materials, you'll first want to contact a Miami Shores roofing contractor to learn about your options. The local contractor to contact here is Affordable Contractors, Inc. There are several factors to consider when you're trying to choose the ideal roofing system for your Miami Shores area home. Our experts are here to help you understand the options that you have so you can make the appropriate choice.
The various materials that you can choose from each have their own pros and cons. We'll offer our industry knowledge so you can make an educated decision as a homeowner and a consumer.
IB Roof Systems
IB Roof Systems are an ideal solution for Miami Shores area commercial and industrial roofing systems. However, residential isn't out of the question. It's most commonly paired with a building with a flat roof, and that's more often a commercial or industrial facility.
This style of roofing system is single-ply polyester-reinforced CPA/PVC membrane, and some of the top reasons property owners chose this type of roof are:
Long-Lasting
Minimal Maintenance Costs
Energy-Efficient
UV Resistant
Durable
Chemical Resistant
Leak Resistant
Ideal for Flat Roofing
The IB PVC roofing was created in 1979, the same year our company was founded, and has not changed since its inception. Like our company, the formula has worked so well, there's been no reason to alter anything.
In other words, if it ain't broke, don't fix it. You'll appreciate the benefits you can enjoy when we install an IB Roof System for your building.
When Only The Best Will Do
Finding the best roofing contractor for your roof can be hit and miss. If your shingles or tiles have been blown off in a storm, it's easy to make a poor decision by selecting a roofing contractor too quickly. Without the necessary research and checks carried out first, you can end up disappointed with your roofer. Finding a professional who knows exactly what products to use and has good practices is essential.
Use caution and care when choosing your roofer, and you'll save yourself time, money, and the headache of picking the wrong roofing company. Whether it's roof repair you need or some related work, having a good company that can offer a myriad of roofing services is a very important aspect. When it's time to fix a leaking roof or make the existing one more durable, it's time to start looking for just the right company. Call us today and avoid taking chances with the Miami Shores roofing contractor you work with.