Top 5 Benefits of Regular Roofing Maintenance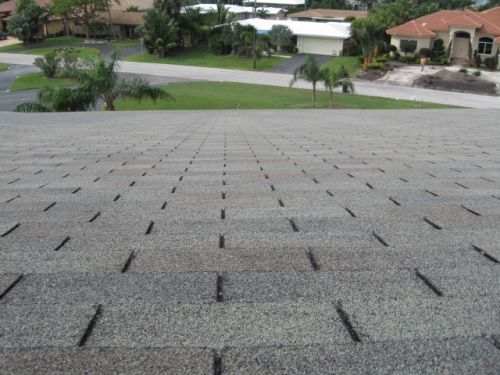 Taking care of your home can feel like a daunting task. Even a brand-new home seems to have details to take care of from the moment you move in.
Of course, among the top of that to-do list is taking care of your rooftop. Before you've even completely settled into your home, sweet home, make it a priority to familiarize yourself with a local expert roofing contractor.
This will help you stay current with maintenance and repairs, as well as ensure the quality is topnotch. Your rooftop has a vital job to perform, so keep it in quality condition with ongoing roof maintenance.
Benefits of High-Quality Roof Maintenance
There are two types of homeowners: those who schedule regular roof inspections and those who forget they have a roof until it springs a leak. While we don't want to suggest that you should become fixated on your rooftop, getting proactive about preventative care will make a huge difference.
Don't Compromise the Integrity
Taking care of your roofing system along the way, instead of waiting for an emergency, keeps your roof in tiptop shape. Just having a roof in place is a far cry from having a solid and sturdy roof that's ready for the next hurricane season.
Yes, you read that right. Paying for maintenance saves you money. That's because emergency repairs are much more expensive than scheduled service.
That brand-new asphalt shingle roof that's supposed to provide you with 20-25 years of service is going to fall short without professional upkeep. Failure to schedule inspections and maintenance, and you'll be cutting the lifespan short.
About that new roofing system - it's not going to hold up without regular maintenance. If you don't hold up your end of the bargain, which is to service your roof regularly, you can't expect the warranty to hold up.
Safeguard the Health of Your Family
Your roof rot isn't just bad for your home; it's bad for your health. Mildew, mold, and rot introduce fungus and organisms into the home, and that's bad news for your health and well-being.
Getting Professional Help
The good news is that you don't have to go at it alone. You're not expected to be able to monitor the condition of your roofing system with accuracy and precision.
You need professionals who know what to look for, and who can keep you on track with scheduled services. Locals in South Florida know that Affordable Contractors, Inc. is the company to trust, and has been since 1979.
Call us today to find out more about what our team of expert Miami roofing contractors can do for you.